Start Your Vail Vacation Now
Vail International – Your Home for Adventures in Vail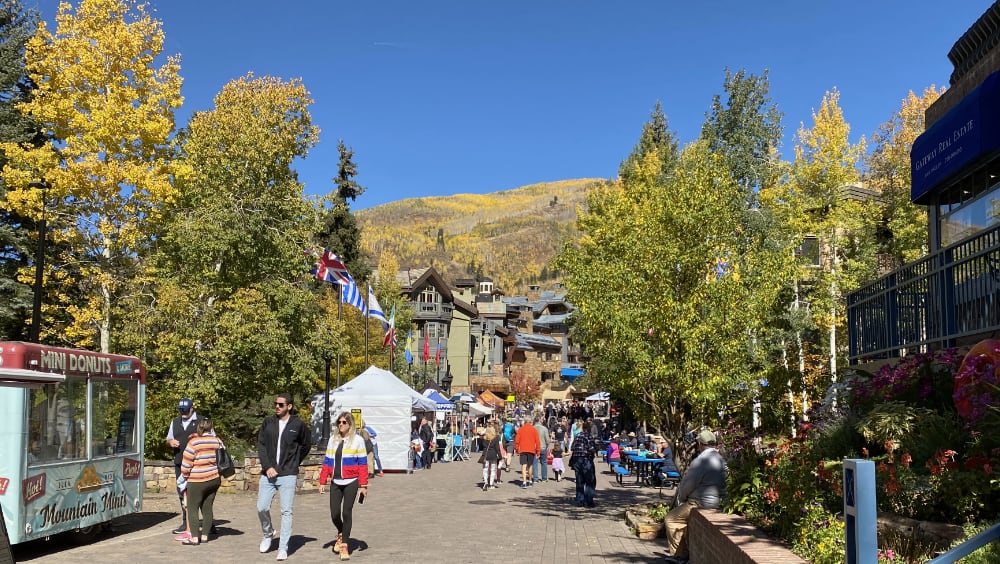 Fall Colors in Vail
Before the snow falls in Vail, the aspen leaves turn a bright golden color and provide for great views, whether you are walking around Vail or taking one of the great hikes in the area. After a day of activities, enjoy a night out at one of the many fine restaurants in Vail Village and Lionshead, all within walking distance of the Vail International condos.

You'll find our lowest prices and fees when you book directly on our website.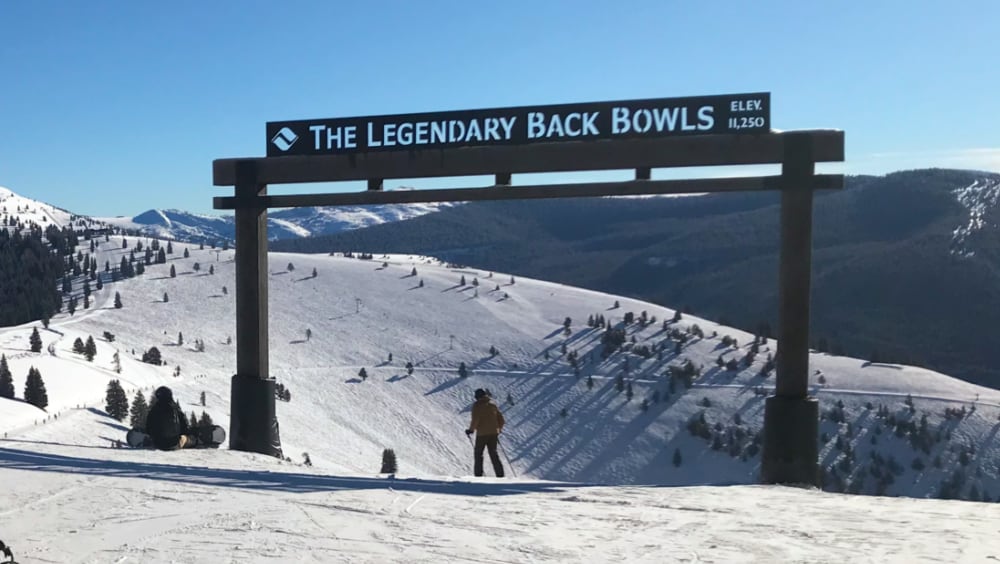 Winter In Vail
Vail Mountain is scheduled to open on November 10th, weather permitting. With snowmaking from Mid Vail to the top of the mountain, Vail has been able to open in mid November the past few years with gondola service from Vail Village to Mid Vail. Most of the front side of the mountain has been able to open by mid December in recent years. Using your Epic Pass, you could get in an early season trip to Vail when we have some of our lowest rates on lodging at Vail International.
Condo #407, a 2BR+loft/2BA unit, has just completed some more upgrades to their unit which has vaulted ceilings and spectacular views to Vail Mountain.
Things To Do
Primary reason for my 5* review is because of Peter and the other nice gentleman who worked at the front desk. Right from the start I was dealt a heavy blow due to a family emergency that required my family and I to have to cut our trip short and head home. While I receive ZERO response from Air B&B, our host Peter was just amazingly helpful, responsive and supportive. To receive human kindness and a willingness to help out in a crappy situation meant so much to us and we are extremely grateful.
The condo (406) was incredible! When I first walked in, we were all pleasantly surprised by how big the place is. It can easily sleep 8, even though it is listed as sleeps 6. The location is also perfect, as it is a fairly easy walk to the Lionshead Gondola.
Vail International has been a great location for our group! Easy walk to the lifts in Lionshead is primary for us. Eating in makes this condo a great value. Hot tub and washer/dryer seals the deal. See you again!!! Thanks Peter!
This was a very affordable booking in Vail that is 2 minute walk to Lionshead Village. The place was large and clean with all the amenities you would need. Had to check in outside of front office hours and everything was ready with detailed instructions. Bonus community pool and hot tub. The place looks like it's been renovated but in good shape. Highly recommend especially for large families.
We were so happy with our space (310). It was a group of our friends skiing at Vail and we needed three bedrooms/three bathrooms and our space was perfect. It was clean and updated, very comfortable, incredibly quiet. Our host, Peter, was incredibly gracious with information about the area and how to get groceries delivered. He was very timely with all of his responses, he was a tremendous help. I always judge the quality of a stay by if I would return to that same spot and I would definitely rent this space again. It was close to both Vail Village and Lionshead Village, easy walking. It was also an easy walk to the Gondola and slopes. We had a great stay. Feel confident with this rental choice. .
The customer service is excellent. Everyone we encountered was friendly and helpful. I was traveling with my husband who had hip surgery at Vail Hospital, and my infant son. Several people working here recognized our situation and went out of their way to help us in several ways, without us even asking. 
It was a pleasure staying here – everyone from the host to the front desk was incredibly responsive and helpful throughout our stay. They were very accommodating to schedule changes that arose because of our flights. The condo itself was a great spot – walkable to the mountain and both villages. The pool and hot tub were a plus. I couldn't recommend this place highly enough to others.