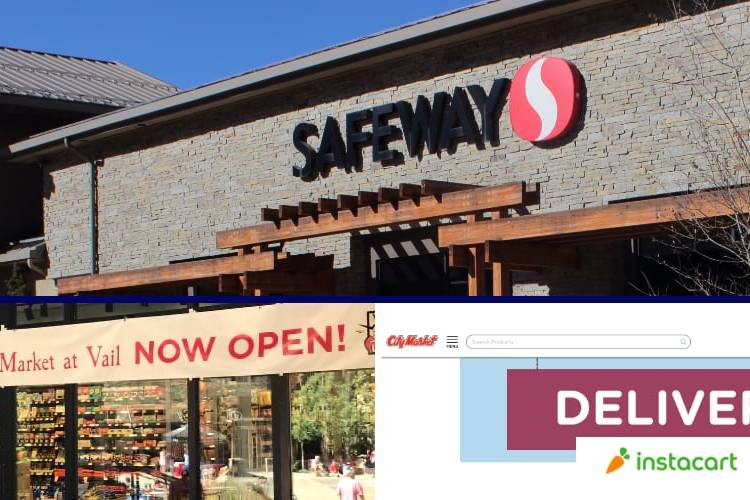 Is There a Grocery Store that Delivers in Vail?
Vail has two major grocery stores, City Market and Safeway in West Vail.
Safeway offers "Drive Up and Go" service for online orders, 970-476-3561.
City Market offers online ordering and delivery. Order from Instacart.
The Market at Vail is located at the south west end of the Lionshead Parking Structure, which is adjacent to Vail International.  It's a small, speciality grocery store but stocks at wide variety of products. You can shop in person or they offer delivery.