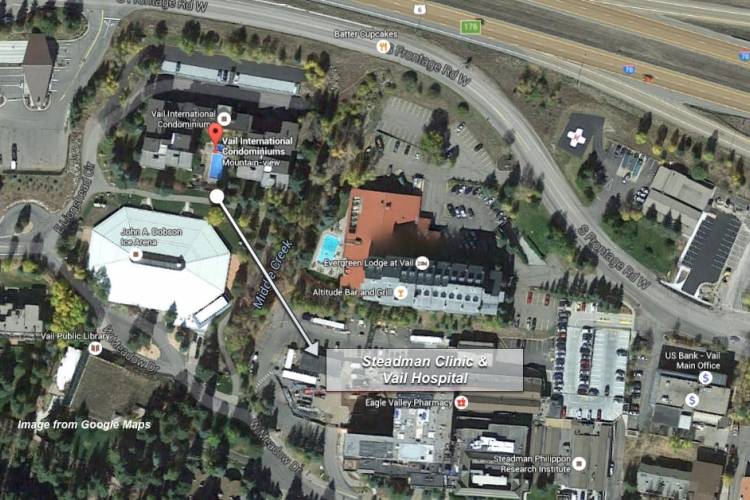 What Condos Are Closest To The Vail Hospital?
The Vail International condos are the closest condos to the Vail Hospital, being just a 2 – 3 minute walk from our property. Guests can walk out the south side of our property, take a left and they will quickly be at the Vail Hospital. We have hosted patients, families of patients, visiting staff and physicians in our fully furnished condos, all of which include full kitchens and fireplaces.
Check for availability on our website or call us at 970-476-5200 and we'll help you select the best unit for your stay in Vail. At many times of the year, we offer special rates for guests who are affiliated with Vail Health.